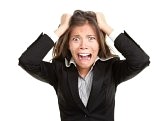 So you found one of these "Too good to be true" offers where they are asking you for your credit card details but tell you that you only pay for shipping?

READ THE TERMS CLOSELY, specially those paragraphs written with small letters.

You will be signed to "Autoshipping" system which will rebill your card and mail you the product monthly or even more often whether you ask for it or not!

If you will try to cancel your subscription you may end up spending hours on the phone transferred from one person to another and they will find 100s of reasons why they can't cancel your order and stop rebilling your credit card right now!

No need to add that product shipped to you will be overpriced and low quality sometimes
Buying Acai with Us is 100% SAFE and TRANSPARENT.
- We do NOT rebill.
- We do NOT autoship product.
- You order only what YOU want and only when YOU want it.
In fact, Acai Ultima™ is one of the best "value-for-money" Acai Berry products available and we are offering good discounts starting from even 2 bottle orders, 10% discounts for all orders of 3 or more bottles, FREE SHIPPING and 1 Bonus Bottle for all orders of 4 or more bottles!